Genesee County Auxiliary Radio Service
Welcome!
Welcome to the Genesee County Auxiliary Radio Service. Embodying the principles of AUXCOMM, we strive to provide served agencies with communication capabilities in training, resources, and qualified professionals.
Please check back frequently for updates.
Siren Testing
Siren tests have been completed for 2022. Thank you to everybody who has particpated in making our communities safer!.
Testing will resume again in March, 2023. More details will be posted as we get closed to that date.
Frequently Asked Questions
There is much confusion about Genesee County's recent switch to an AUXCOMM model. Please read the following FAQ for more information.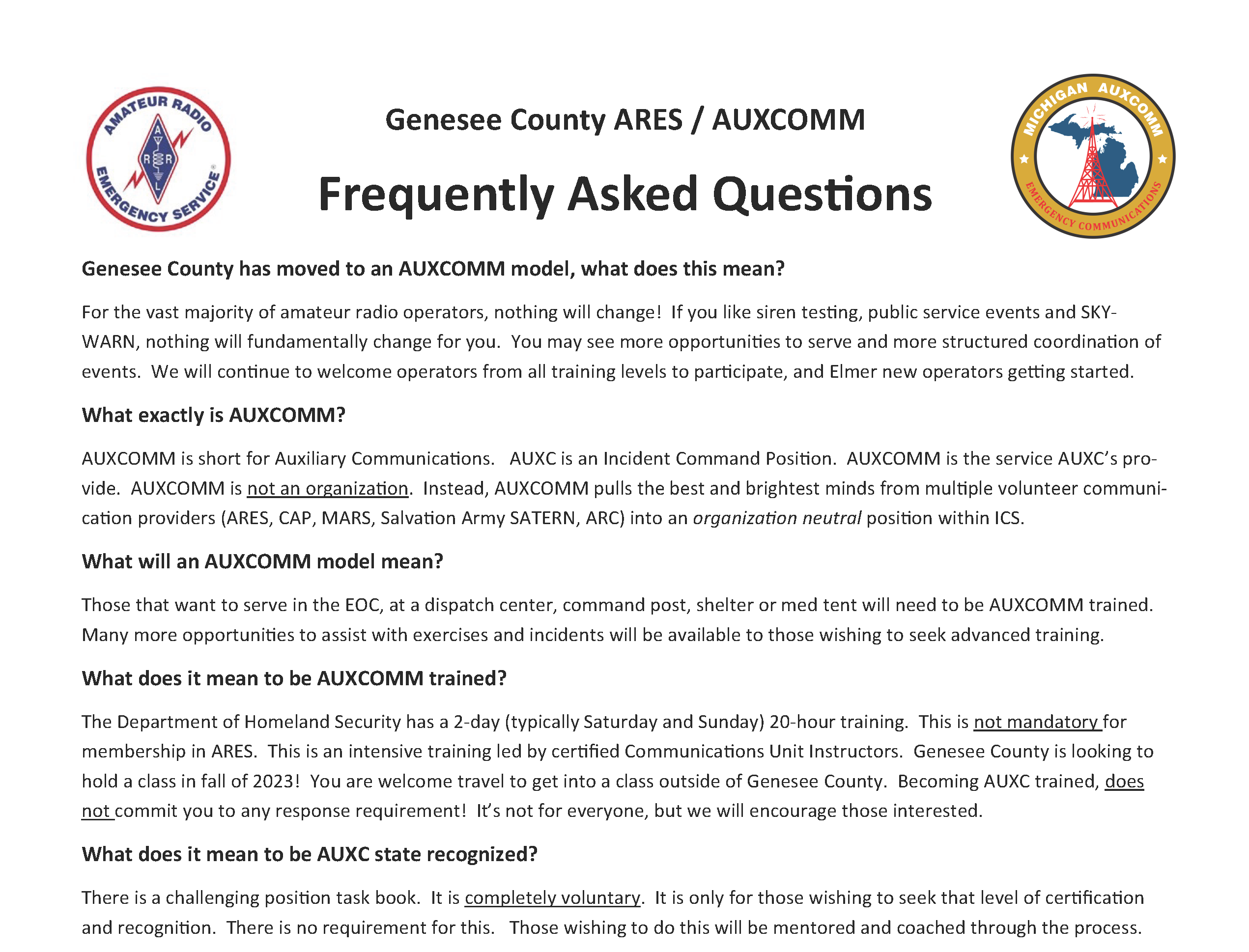 "ARES" and "Amateur Radio Emergency Service" are registered servicemarks of the American Radio Relay League, Incorporated and are used by permission.